My CollegeTracks Journey through College
PART 2 of 2: Navigating and Completing the College Journey
Article by Aaron Merlos, Scheidel Foundation College Success Fellow
In my first article, I explained the many barriers minority students in Montgomery County face as they seek to transition to higher education and how CollegeTracks supports such students, including myself, through its College Access program. This article highlights how the organization's College Success program helped me as I negotiated my journey throughout higher education.
Getting a Good Start
Entering the University of Maryland (UMD) was a daunting task. I was always supported and told to apply myself to the best of my abilities, but as a first-generation college student, the reality of the higher education experience was completely unknown to me. When CollegeTracks informed me that I'd been assigned a College Success Coach specifically focused on UMD, I felt relieved knowing I would have a person and support line on campus. We began by establishing my academic goals.
"Having someone to plan my education with gave me confidence that I would achieve a bachelor's degree no matter how many ups and downs I experienced."
When school got underway, my CollegeTracks Success Coach helped me find ways to acclimate and get involved on campus. Though I found a Resident Assistant (RA) position that interested me, I was uncertain if I had what it took to be successful in the role. My coach advised me about the benefits and how the job could be a great fit, giving me words of encouragement and helping me create an action plan for the entire process. She walked through the application with me, wrote a professional letter of recommendation, and helped with my interview preparation. I ended up being an RA in my sophomore, junior, and senior years!
Staying the Course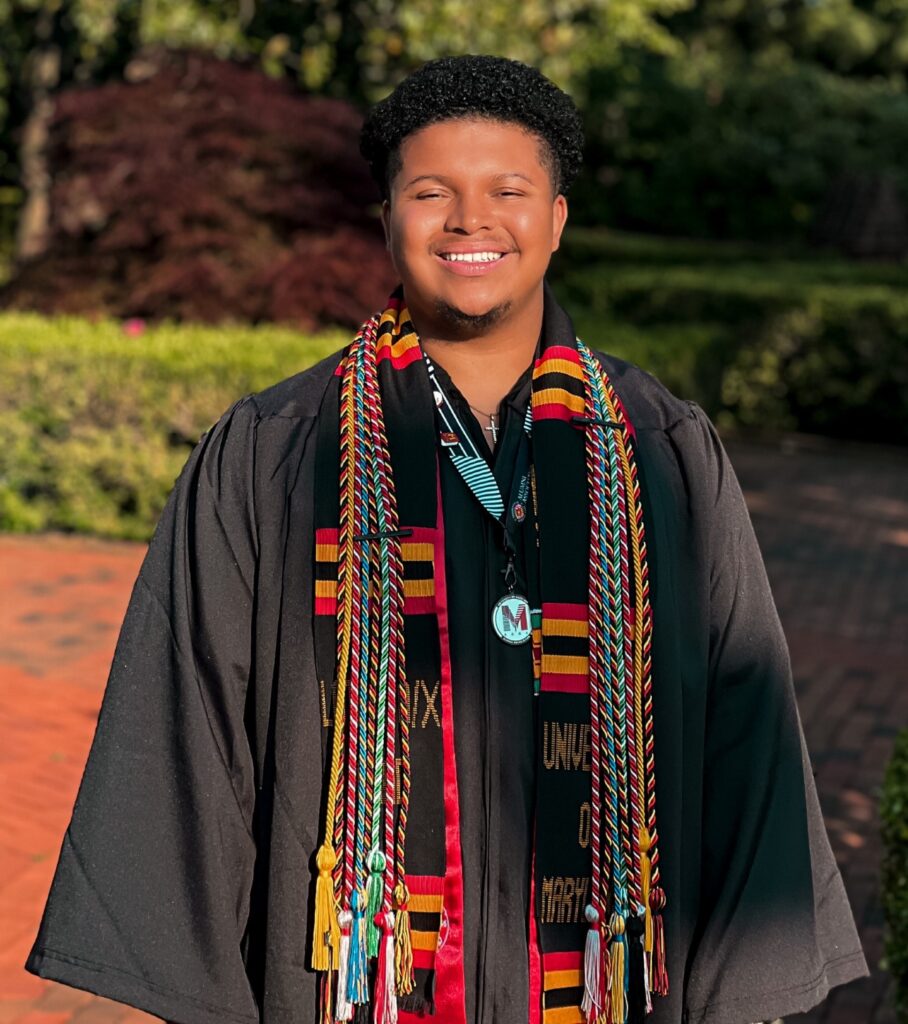 During monthly meetings with my coach, we discussed grades, classes, and potential majors. This helped me plan what I wanted out of my college education, declare a major, and assess progress toward my degree. I received guidance to be proactive with my finances for college, as a key focus of the College Success program is on assisting students to secure and renew financial aid for the entirety of their education. My coach identified scholarship resources specific to my needs and reminded me about the application deadlines. She persistently checked in to see if I had completed my FAFSA on time, helped me complete the verification process, analyzed my financial aid package with me, and much more.
Finishing Strong
As I neared the end of my college experience, CollegeTracks assisted me in securing professional experience and completing my chosen degree. The staff found and encouraged opportunities that aligned with who I am and what I am passionate about. From being a Resident Assistant to becoming CollegeTracks' Community Engagement Intern, to completing my bachelor's degree, to the College Success Fellow position I currently hold with the Schiedel Foundation – CollegeTracks invested in me the way it does with each of its students to provide the best opportunities for them to thrive throughout higher education.
Photo at right: Graduation Day, May 2023
To learn more about CollegeTracks, please visit the organization's website.