Scheidel‌ ‌Foundation‌ ‌Staff‌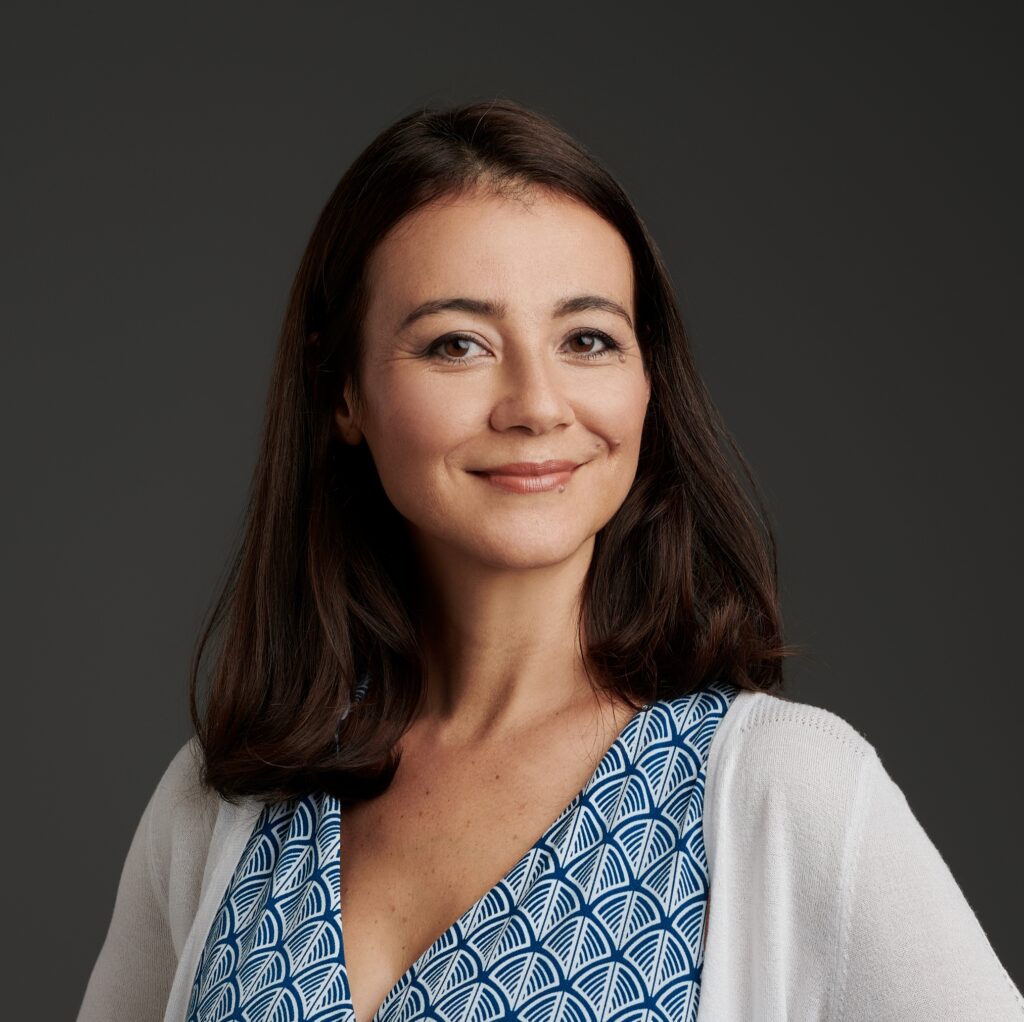 Miki‌ ‌Scheidel,‌ ‌President‌
Miki‌ ‌has‌ ‌led‌ ‌the‌ ‌Foundation‌ ‌since‌ ‌its‌ ‌early‌ ‌stages,‌ ‌guiding‌ ‌the‌ ‌Board‌ ‌of‌ ‌Directors‌ ‌and‌ ‌staff‌ ‌to‌ ‌advance‌ ‌its‌ ‌development‌ ‌over‌ ‌the‌ ‌years.‌ ‌She‌ ‌oversees‌ ‌all‌ ‌aspects‌ ‌of‌ ‌the‌ ‌Foundation‌ ‌and‌ ‌manages‌ ‌the‌ ‌Integrative‌ ‌Oncology‌ ‌grantmaking‌ ‌portfolio.‌ ‌Her‌ ‌educational‌ ‌background‌ ‌and‌ ‌professional‌ ‌experiences‌ ‌in‌ ‌the‌ ‌social‌ ‌sector‌ ‌have‌ ‌made‌ ‌the‌ ‌position‌ ‌a‌ ‌natural‌ ‌fit,‌ ‌but‌ ‌it‌ ‌is‌ ‌her‌ ‌deep‌ ‌personal‌ ‌interest‌ ‌in‌ ‌creating‌ ‌positive‌ ‌social‌ ‌change‌ ‌that‌ ‌makes‌ ‌the‌ ‌job‌ ‌truly‌ ‌rewarding.‌ ‌
Most‌ ‌recently,‌ ‌Miki‌ ‌was‌ ‌with‌ ‌the‌ ‌U.S.‌ ‌Agency‌ ‌for‌ ‌International‌ ‌Development‌ ‌at‌ ‌the‌ ‌U.S.‌ ‌Embassy‌ ‌in‌ ‌the‌ ‌Lao‌ ‌P.D.R.‌ ‌where‌ ‌she‌ ‌coordinated‌ ‌a‌ ‌portfolio‌ ‌of‌ ‌environmental,‌ ‌educational,‌ ‌and‌ ‌disabilities‌ ‌programs‌ ‌with‌ ‌the‌ ‌Lao‌ ‌government,‌ ‌U.S.‌ ‌inter-agency,‌ ‌and‌ ‌private‌ ‌sector‌ ‌counterparts.‌ ‌In‌ ‌the‌ ‌past,‌ ‌she‌ ‌worked‌ ‌as‌ ‌Deputy‌ ‌Director‌ ‌of‌ ‌Asia‌ ‌America‌ ‌Initiative,‌ ‌an‌ ‌organization‌ ‌she‌ ‌helped‌ ‌create,‌ ‌to‌ ‌support‌ ‌educational‌ ‌and‌ ‌conflict‌ ‌mitigation‌ ‌programs‌ ‌in‌ ‌the‌ ‌southern‌ ‌Philippines.‌ ‌She‌ ‌also‌ ‌worked‌ ‌at‌ ‌Family‌ ‌Health‌ ‌International‌ ‌and‌ ‌Social‌ ‌Impact.‌ ‌She‌ ‌holds‌ ‌a‌ ‌Master‌ ‌of‌ ‌Science‌ ‌in‌ ‌Foreign‌ ‌Service‌ ‌with‌ ‌a‌ ‌concentration‌ ‌in‌ ‌International‌ ‌Development‌ ‌from‌ ‌Georgetown‌ ‌University,‌ ‌a‌ ‌graduate‌ ‌certificate‌ ‌in‌ ‌nonprofit‌ ‌management‌ ‌from‌ ‌George‌ ‌Mason‌ ‌University,‌ ‌and‌ ‌a‌ ‌BA‌ ‌from‌ ‌Gettysburg‌ ‌College.‌ ‌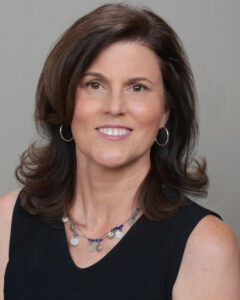 Caroline‌ ‌Wertz,‌ ‌Senior‌ ‌Director‌ ‌of‌ ‌Foundation‌ ‌Programs
Caroline‌ ‌manages‌ ‌the‌ ‌College‌ ‌Success‌ ‌grantmaking‌ ‌portfolio‌ ‌and‌ ‌oversees‌ ‌the‌ ‌scholarships,‌ ‌College Prep‌ ‌Club,‌ ‌awards,‌ ‌and‌ ‌other‌ ‌work‌ ‌of‌ ‌the‌ ‌Foundation.‌ ‌Caroline‌ ‌previously‌ ‌worked‌ ‌at‌ ‌Fair‌ ‌Chance‌ ‌in‌ ‌Washington,‌ ‌D.C.‌ ‌There‌ ‌she‌ ‌collaborated‌ ‌closely‌ ‌with‌ ‌nonprofits‌ ‌to‌ ‌strengthen‌ ‌their‌ ‌sustainability‌ ‌and‌ ‌performance‌ ‌and‌ ‌led‌ ‌the‌ ‌creation‌ ‌of‌ ‌Fair‌ ‌Chance's‌ ‌performance‌ ‌measurement‌ ‌and‌ ‌evaluation‌ ‌system.‌ ‌
Prior‌ ‌positions‌ ‌included‌ ‌organizational‌ ‌development‌ ‌and‌ ‌capacity-building ‌work‌ ‌for‌ ‌nonprofits‌ ‌and‌ ‌government‌ ‌entities‌ ‌at‌ ‌Quatt‌ ‌Associates ‌and‌ ‌Booz‌ ‌Allen‌ ‌Hamilton.‌ ‌Additionally,‌ ‌she‌ ‌managed‌ ‌a‌ ‌program‌ ‌that‌ ‌provided‌ ‌capacity-building ‌grants,‌ ‌training,‌ ‌and‌ ‌technical‌ ‌assistance‌ ‌to‌ ‌nonprofits‌ ‌at‌ ‌the‌ ‌Environmental‌ ‌Support‌ ‌Center.‌ ‌She‌ ‌has‌ ‌served‌ ‌on‌ ‌the‌ ‌boards‌ ‌of‌ ‌Arlington‌ ‌Neighborhood‌ ‌Village‌ ‌and‌ ‌Girls‌ ‌on‌ ‌the‌ ‌Run‌ ‌of‌ ‌Northern‌ ‌Virginia‌ ‌and‌ ‌volunteered‌ ‌on‌ ‌projects‌ ‌to‌ ‌assist‌ ‌local‌ ‌organizations‌ ‌through‌ ‌Compass‌ ‌Pro‌ ‌Bono.‌ ‌
She‌ ‌is‌ ‌trained‌ ‌in‌ ‌leadership‌ ‌coaching,‌ ‌facilitation‌ ‌methods,‌ ‌and‌ ‌adult‌ ‌learning‌ ‌techniques.‌ ‌Caroline‌ ‌received‌ ‌an‌ ‌M.A.‌ ‌in‌ ‌Public‌ ‌Administration‌ ‌and‌ ‌Certificate‌ ‌in‌ ‌Nonprofit‌ ‌Management‌ ‌from‌ ‌the‌ ‌University‌ ‌of‌ ‌Alabama‌ ‌–‌ ‌Birmingham,‌ ‌and‌ ‌a‌ ‌B.A.‌ ‌in‌ ‌American‌ ‌Studies‌ ‌from‌ ‌the‌ ‌University‌ ‌of‌ ‌Alabama‌ ‌(Tuscaloosa).‌ ‌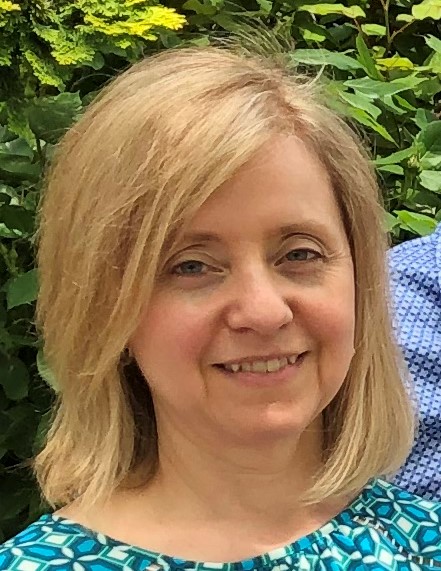 Nancy‌ ‌Spooner,‌ ‌Program‌ ‌Assistant‌
Nancy‌ ‌supports‌ ‌grantmaking‌ ‌at‌ ‌the‌ ‌Scheidel‌ ‌Foundation‌ ‌as‌ ‌a‌ ‌part-time‌ ‌Program‌ ‌Assistant.‌ ‌She‌ ‌works‌ ‌closely‌ ‌with‌ ‌the‌ ‌Senior‌ ‌Director‌ ‌of‌ ‌Foundation‌ ‌Programs‌ ‌and‌ ‌the‌ ‌Board's‌ ‌grantmaking‌ ‌committee‌ ‌to‌ ‌help‌ ‌administer‌ ‌all‌ ‌grant‌ ‌application‌ ‌and‌ ‌evaluation‌ ‌processes.‌ ‌
Prior‌ ‌to‌ ‌joining‌ ‌the‌ ‌Foundation,‌ ‌she‌ ‌worked‌ ‌extensively‌ ‌as‌ ‌a‌ ‌volunteer‌ ‌in‌ ‌various‌ ‌leadership‌ ‌roles‌ ‌with‌ ‌several‌ ‌nonprofit‌ ‌organizations.‌ ‌She‌ ‌has‌ ‌a‌ ‌B.A.‌ ‌in‌ ‌history‌ ‌and‌ ‌government‌ ‌from‌ ‌the‌ ‌College‌ ‌of‌ ‌William‌ ‌&‌ ‌Mary‌ ‌and‌ ‌a‌ ‌J.D.‌ ‌from‌ ‌William‌ ‌&‌ ‌Mary‌ ‌Law‌ ‌School.‌ ‌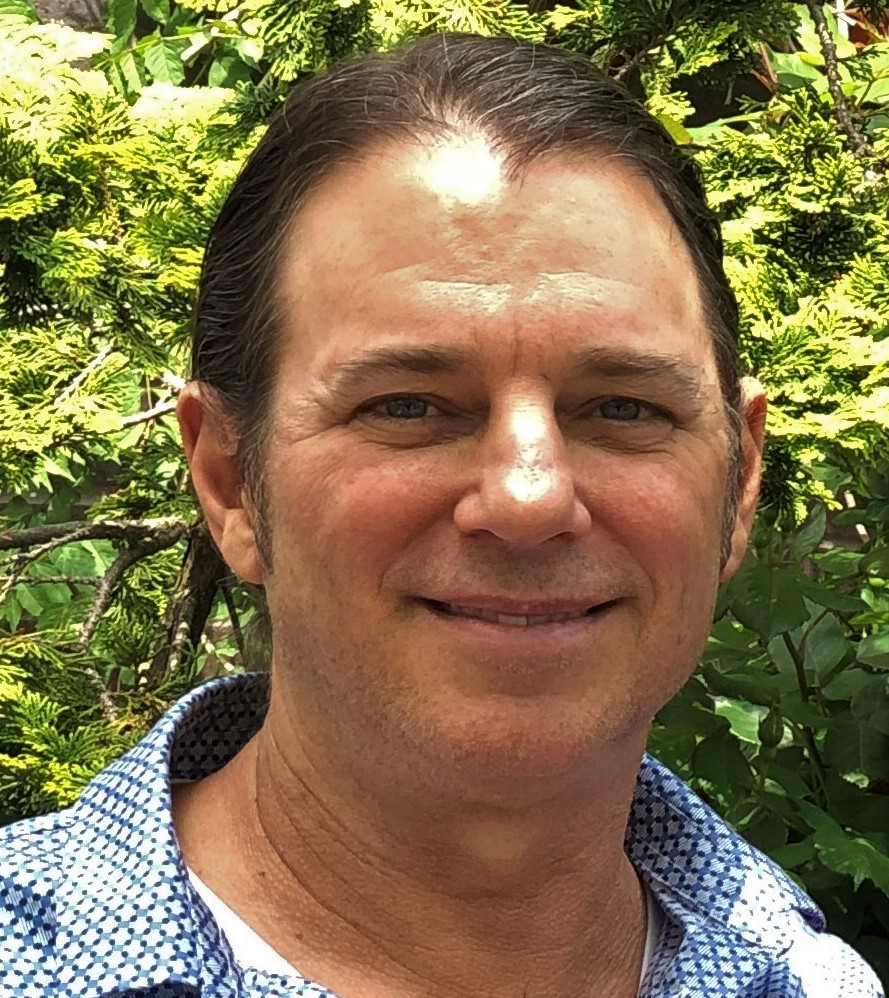 Wesley‌ ‌Scheufler,‌ ‌Family‌ ‌Representative‌
Wesley‌ ‌(Wes)‌ ‌continues‌ ‌the‌ ‌legacy‌ ‌of‌ ‌active‌ ‌family‌ ‌involvement‌ ‌in‌ ‌the‌ ‌Scheidel‌ ‌Foundation‌ ‌and‌ ‌Scheidel‌ ‌Scholarship‌ ‌programs‌ ‌in‌ ‌Florida.‌ ‌He‌ ‌is‌ ‌dedicated‌ ‌to‌ ‌engaging‌ ‌Scheidel‌ ‌Scholars‌ ‌as‌ ‌individuals‌ ‌and‌ ‌providing‌ ‌them‌ ‌with‌ ‌support‌ ‌and‌ ‌encouragement.‌ ‌In‌ ‌Jacksonville,‌ ‌he‌ ‌meets‌ ‌with‌ ‌grantees‌ ‌and‌ ‌serves‌ ‌as‌ ‌a‌ ‌family‌ ‌representative‌ ‌at‌ ‌Scheidel‌ ‌Scholar‌ ‌events.‌ ‌
He‌ ‌also‌ ‌works‌ ‌with‌ ‌the‌ ‌Foundation's‌ ‌President,‌ ‌the‌ ‌Senior‌ ‌Director‌ ‌of‌ ‌Foundation‌ ‌Programs,‌ ‌and‌ ‌the‌ Board's‌ ‌grantmaking‌ ‌committee‌ ‌to‌ ‌support‌ ‌grantmaking‌ ‌in‌ ‌Sarasota‌ ‌through‌ ‌site‌ ‌visits‌ ‌and‌ ‌attending‌ ‌events.‌ ‌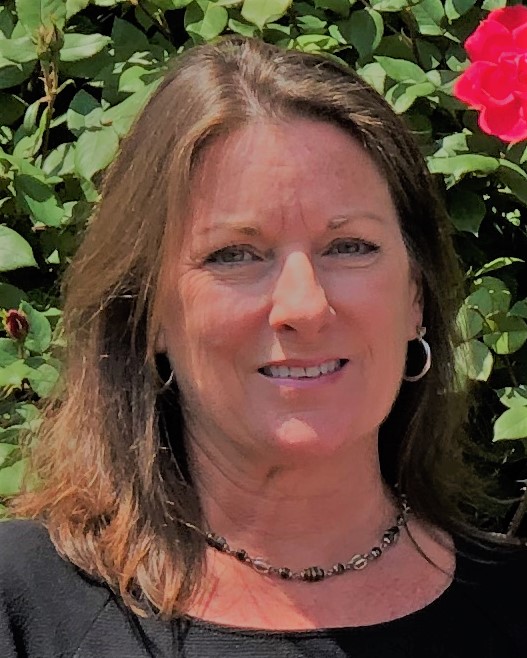 Peggy‌ ‌Barker,‌ ‌Foundation‌ ‌Representative,‌ ‌Jacksonville‌
Peggy‌ ‌serves‌ ‌as‌ ‌a‌ ‌representative‌ ‌of‌ ‌the‌ ‌Foundation‌ ‌in‌ ‌Jacksonville,‌ ‌Florida,‌ ‌organizing‌ ‌Scheidel‌ ‌Scholars‌ ‌and‌ ‌Alumni‌ ‌activities‌ ‌such‌ ‌as‌ ‌community‌ ‌service‌ ‌opportunities‌ ‌and‌ ‌the‌ ‌annual‌ ‌banquet.‌ ‌She‌ ‌coordinates‌ ‌the‌ ‌‌Herbert‌ ‌W.‌ ‌Scheidel‌ ‌Community‌ ‌Leadership‌ ‌in‌ ‌Action‌ ‌Award‌‌ ‌with‌ ‌Florida‌ ‌State‌ ‌College‌ ‌at‌ ‌Jacksonville‌ ‌and‌ ‌supports‌ ‌the‌ ‌Foundation's‌ ‌participation‌ ‌in‌ ‌the‌ ‌Albert‌ ‌D.‌ ‌Ernest‌ ‌Jr.‌ ‌Caring‌ ‌Award‌ ‌at‌ ‌the‌ ‌‌University‌ ‌of‌ ‌North‌ ‌F‌lorida.‌
She‌ ‌also‌ ‌supports‌ ‌grantmaking‌ ‌in‌ ‌the‌ ‌region,‌ ‌attending‌ ‌site‌ ‌visits‌ ‌and‌ ‌other‌ ‌grantee‌ ‌events.‌ ‌Peggy‌ ‌has‌ ‌a‌ ‌B.A.‌ ‌in‌ ‌Hospitality‌ ‌Management‌ ‌from‌ ‌Florida‌ ‌State‌ ‌University,‌ ‌College‌ ‌of‌ ‌Business.‌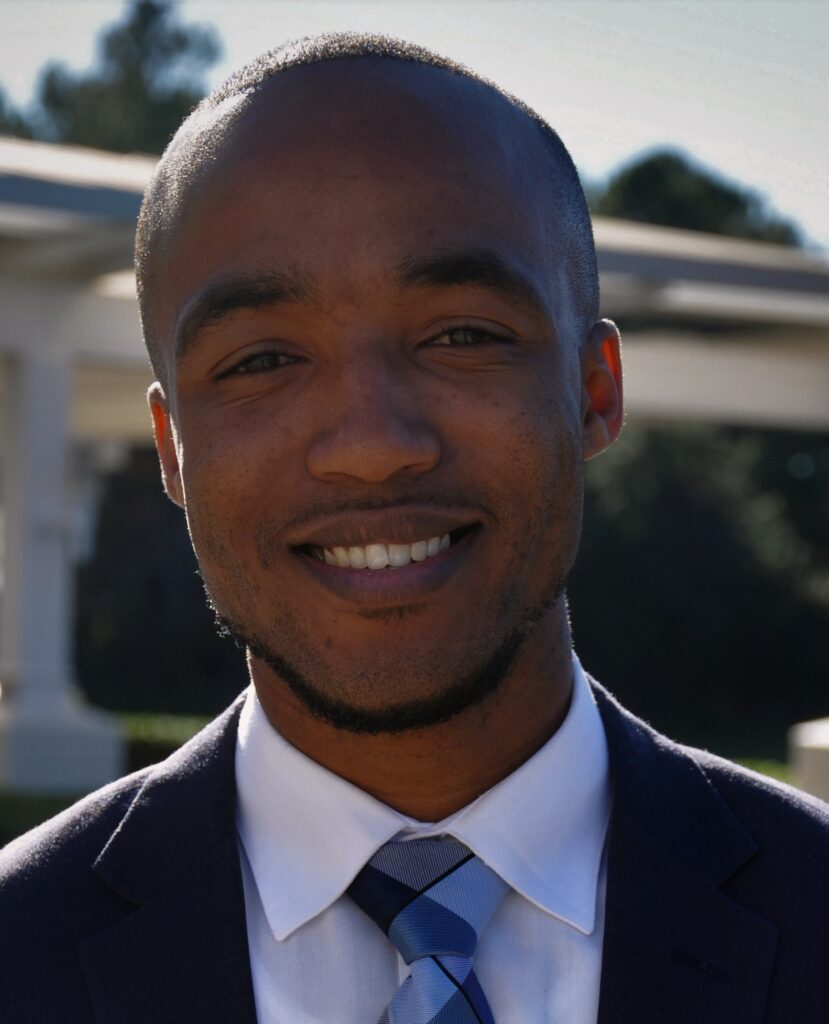 Phillip Simmons, College Success Advisor
Phillip provides subject matter expertise and insights into the Foundation's College Success strategy and grant considerations. He is a Jacksonville resident and former Scheidel College Prep Club participant. Phillip attended the University of North Florida (UNF), first earning his Bachelor's degree in Political Science and Government as a Scheidel Scholar, then his Master of Education (MEd) in Higher Education/Administration. He is passionate about the experiences of first-generation students and the challenges they face navigating from college to careers. Phillip is currently Director of Operations at KIPP Jacksonville Public Schools and previously has worked as the Assistant Director of Admissions at UNF, as a College Success Coach with the regional Take Stock in Children Program, and as the Director of Community Partnership Schools with Children's Home Society of Greater Northeast Florida.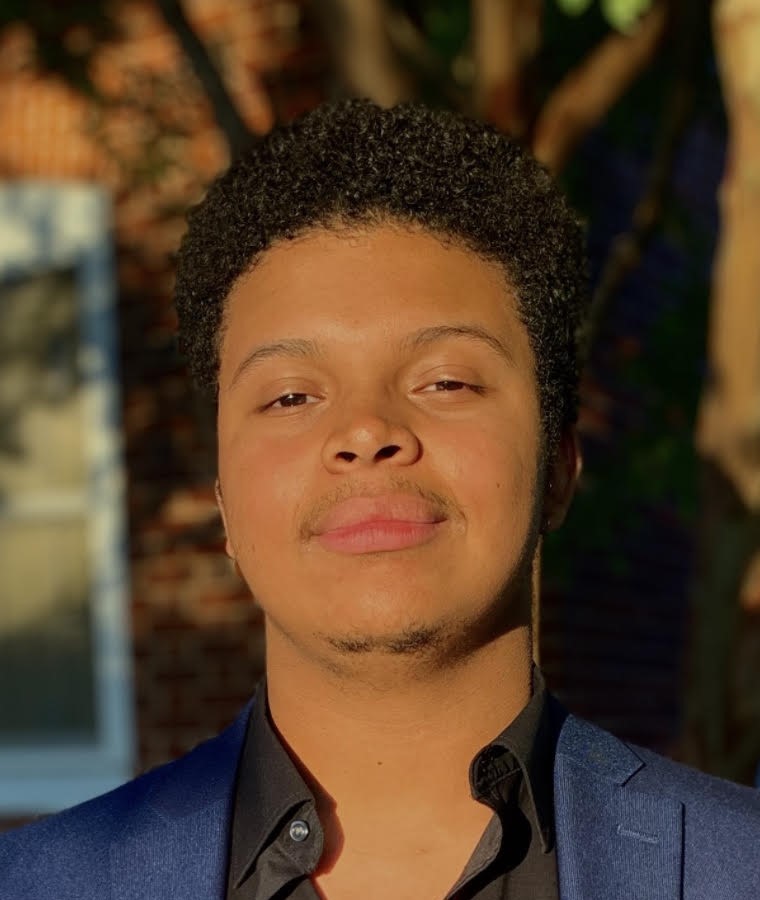 Aaron Merlos, College Success Fellow
Aaron is a University of Maryland, College Park (UMCP) senior pursuing a B.S. in Public Health Science. He has received support in his college journey as a participant in CollegeTracks' College Access and College Success programs and, in turn, has mentored and advised other students as an Academic Achievement Program Ambassador/Mentor and a 4-year Resident Assistant. Aaron is also Treasurer of UMCP's NAACP chapter and served as CollegeTracks' Community Engagement Intern from 2021-2022. His future professional goal is to improve health outcomes for marginalized communities through data-driven programs & strategies.
Scheidel Foundation Board of Trustees
Our board is composed of Mrs. Scheidel and descendants of Herb. W. Scheidel.