College Students Persevere with the Help of Emergency Grants
By Lydia Scheufler
A massive influx of students in need of aid due to the COVID-19 pandemic brought emergency relief programs to the spotlight. Many are unaware that emergency grants, a specific type of relief program, had already been a growing trend on college campuses. It's easy to understand their popularity – the grant programs are effective, relatively low-cost, and adaptable.
Small, but Significant
Emergency grant programs address the temporary setbacks that can place low-income students in vulnerable positions and threaten their college careers. Such complications aren't covered by typical financial aid but can be remedied with small sums of money. They include high or extra living expenses such as rent, utility bills, car repairs, healthcare, or childcare.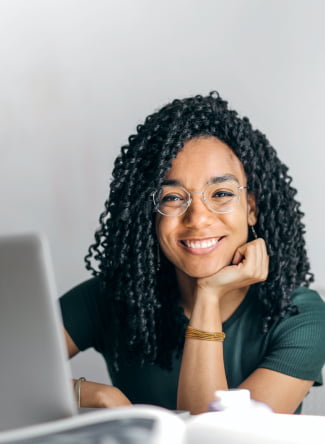 These small yet impactful boosts, help students remain focused on their education in times of crisis. We have seen several programs positively influence student success, much like the following three examples:
Florida State College of Jacksonville launched its Student Emergency Aid Fund (SEA-Fund) in 2019 with a grant from the Scheidel Foundation. As of summer 2022, 78% of recipients completed the term in which they received grants, while 84% re-enrolled in the successive semester. For comparison, FSCJ's campus-wide fall-to-fall persistence rate was 54% from 2019-2020.

The Great Lakes emergency grant program also reported positive outcomes. From 2012-2015, 73% of recipients graduated or continued enrollment. National Center for Education Statistics cites 59% as the average retention rate of public two-year schools.
Scholarship America established emergency grants in 2020 and has seen 95% of its recipients complete the term they were enrolled in and 88% reenroll for the next term.
How Do Emergency Grants Make a Difference?
In 2005, the Lumina Foundation for Education created two of the earliest well-documented emergency financial aid programs, the Dreamkeepers and Angel Funds. According to the Helios Education Foundation, there were at least 100 Emergency aid programs in the United States by 2015.
It's no surprise that emergency funds are now nationally widespread, as they provide many advantages that other supports may not – for a cost often less than $1,000 per pupil.. Existing programs demonstrate that emergency grants:
Increase retention and graduation rates
Provide relief to students' mental health
Are flexible solutions that can cover diverse issues
Resolve obstacles quickly
Avoid a lasting burden, like loans
Strengthening the Success of Programs
As more colleges put emergency grants to use, some key aspects tend to improve their success. The following suggestions can improve the efficiency of programs and ultimately provide support to at-risk students.
Ensure quick turnaround times of grant allocations to promptly deal with emergencies and enable recipients to focus on their education.
Keep data to show the retention and graduation rates of recipients.
Train faculty to identify and work with vulnerable students.
Encourage communication between students and program administrators to create a safe space while finding solutions to difficult situations.
Programs Can Be Modified to Meet the Needs of Colleges and Students
Dispersal of emergency grants can vary between schools. This allows programs to be adaptable so colleges can adjust their eligibility criteria to serve distinct demographics of students. They are also able to use unique techniques to fine-tune the operations of their programs.
Examples of common variations in programs include:
Definition of emergency
Student's GPA minimum or course completeness
Maximum number of grants students may receive
Obligation to see an advisor
Requirement of documentation of the emergency
Advertisement of aid versus targeting students who may be in need
Some colleges are seeing to it that their programs evolve alongside technology, using modern platforms to actively promote emergency aid options to the student body. Kingsborough Community College offers a mobile app that offers information about emergency aid options, directing students to the necessary offices on campus where they can request grants.
Other colleges, like FSCJ, take a more proactive approach by identifying students who may need the aid. Advisors and student affairs staff are often the first to know of students in crisis or with unmet needs and play a large role in recognizing opportunities to offer emergency aid. This method ensures grants are directed at those most in need but does require thorough training of faculty members.
Want to Learn More?
Check out Student ARC, which serves as an excellent online source of resources and tools related to student aid.