by Lydia Scheufler
The Scheidel Scholarship Program at Florida State College of Jacksonville (FSCJ) aims to reach underserved communities of students, many of whom represent first-generation college students. First-generation students deserve a fair chance at success and graduation, but often face challenges that their non-first-generation counterparts do not. How do the Scheidel Scholars, often the first in their families to receive higher educations, seek guidance to overcome obstacles that they face in their college journey?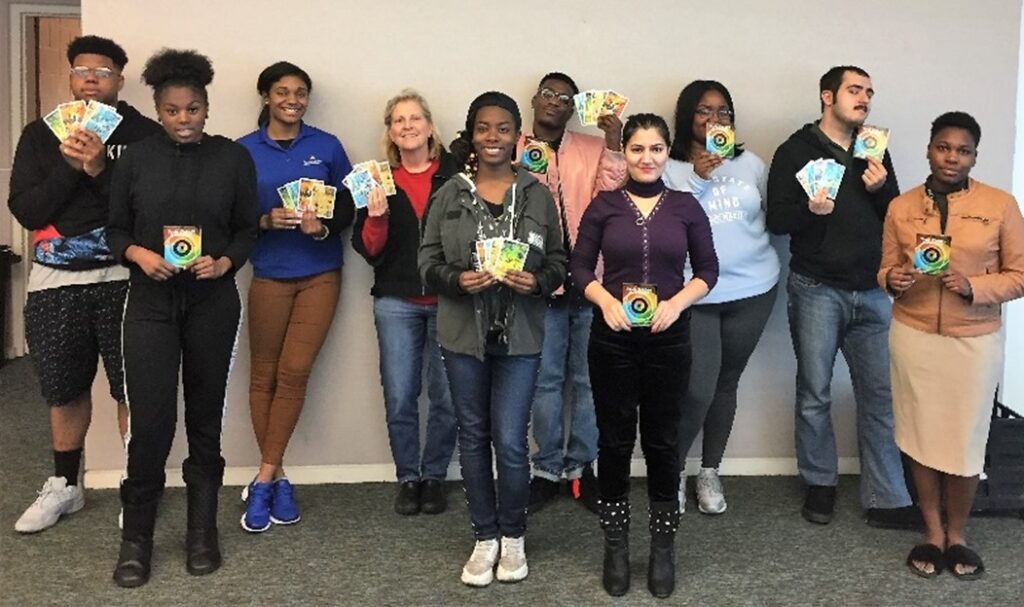 Individualized Advice Guides the Scholars' Experiences
As the Scheidel Scholar Coordinator at FSCJ, Luann Risoli helps scholars navigate all aspects of college life. She believes that the scholars "have the capabilities to do great things but aren't able to achieve their goals because of their circumstances. It is important to help them reach those goals". Luann aims to do just that with the Scheidel Scholars. She has her own objectives acting as their advisor: to create personal relationships with them, identify and address challenges to their student success, provide community and campus resources, encourage them, and finally attend their graduation.
Currently consisting of 38 students between the ages of 18 and 55, the Scheidel Scholars at FSCJ most often pursue Associate degrees that aid in job advancement and the ability to pursue a Bachelor's degree. Many scholars attend college part-time and take more than two years to complete their degrees. This is a common occurrence amongst first-generation students, and many scholars struggle to balance family life, work, and school. The distressing thought of navigating college without familial resources can sabotage first-generation students' self-confidence and lead them to quit before they even truly begin their education. One of Luann's key roles is to help the scholars demystify and navigate the various requirements, processes, policies, and other new experiences that can confuse and derail them in their first terms. She also connects them to campus resources and holds monthly scholar workshops on topics relevant to school, career, and personal development.
Regular Check-ins and Targeted, Responsive Support Are Key to Success
Luann utilizes a "student-centered, multi-system approach to ensure that each student has the opportunity to be successful." It is important to take individualized approaches to guide each scholar. That may be why Luann has found forming personal relationships with scholars to be one of the most useful tools in bettering their experiences. By cultivating relationships, Luann is able to identify and help with unique problems that arise. She can also recognize students at greater risk at an early stage and apply a more targeted approach to their success. By actively engaging with students, Luann is also able to keep track of situations that trigger students to drop out along with methods that help students stay on track and graduate. This information allows her to adjust her advisory processes to increase the student success rate.
The Scholars are among those who have been disproportionately impacted by the Covid-19 pandemic. They have faced absences not only due to illness but also lack of access to the technology needed to participate in online courses and increased work hours to address financial situations at home. Luann has helped the Scholars respond to these issues by checking in more frequently, finding new resources to help the students, and creating smaller workshops for students outdoors.
Data Plays an Increasingly Important Role
Luann is also turning to historical data to learn more about what it takes to help students succeed. She is currently working to create a new database to analyze information on scholars going back to 2005. The goal is to find trends in students' success by assessing the statistics of scholars who persisted at FSCJ. Additionally, enrollment and retention rates at FSCJ are decreasing due to the Covid-19 Pandemic. As a result, higher education systems are working to create data-driven retention strategies. Overall, the data will help Luann and the Scheidel Foundation identify and implement systems to increase student success and guide more first-generation students to their graduation.